Dr. Carly Endriss
PT, DPT, OCS
Pelvic Floor Physical Therapist
I grew up in New York State and spent my time hiking, camping, going to amusement parks, and hanging out at the lake with my family and friends. I attended Mount Saint Mary College in Newburgh, NY, and graduated with a Bachelor of Arts in Psychology with a minor in General Science in 2016. I then attended Marymount University in Arlington, VA where I earned my Doctor of Physical Therapy degree in 2019. I began my career in outpatient orthopedics then went on to complete an orthopedic residency program and become a Board-Certified Orthopaedic Clinical Specialist in 2021. I developed an interest in Women's Health after realizing through my orthopedic practice that there are so many women unnecessarily suffering from undiagnosed or misdiagnosed pelvic floor dysfunction often due to gaps in the health care system.
I have worked alongside and been mentored by some amazing pelvic floor specialists as well as underwent specialized training through the Herman & Wallace Pelvic Rehabilitation Institute, which is an industry leader in pelvic floor education, research, and practice.
Courage, excellence, faith, integrity, service, and vision.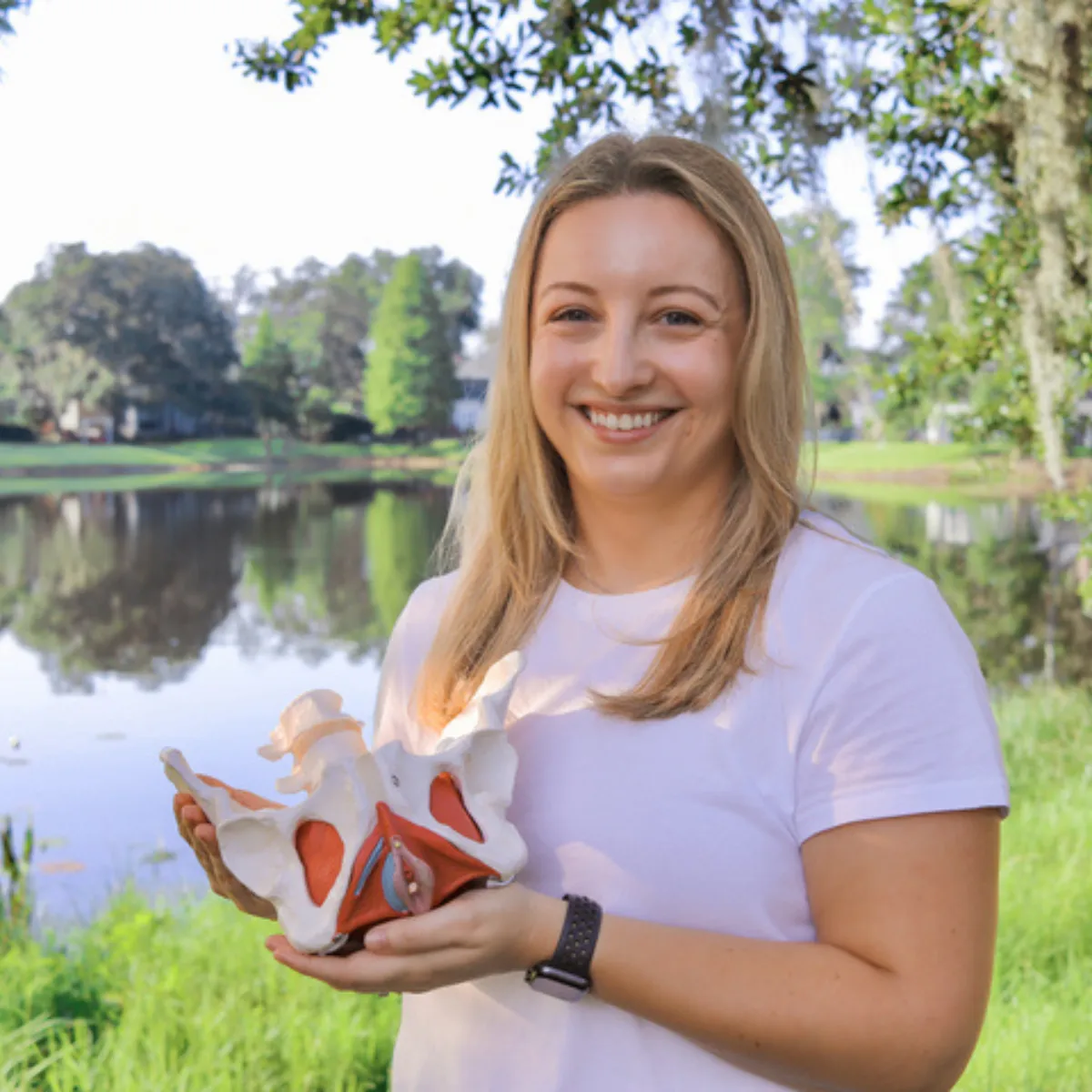 "All our dreams can come true if we have the courage to pursue them." I grew up hearing this quote by Walt Disney and as cheesy as it may sound, I believe they are great words to live by!
I strive to utilize my knowledge in both the worlds of orthopedics and pelvic health to encourage and empower women to overcome any pelvic floor dysfunction.
I found myself frustrated with the traditional physical therapy model providing cookie-cutter treatment plans and treating patients like another number coming through the door so I am very passionate about providing each patient one on one quality care that is created specifically to help them achieve their personal goals.
I love treating women during pregnancy and throughout their post-partum recovery, as well as throughout their lifespan to help them participate in activities they want to do without worrying about pain or incontinence. I take a holistic, full-body treatment approach to treating pelvic floor dysfunction as well as other lumbopelvic conditions. I truly enjoy working with women who are active or who want to be active in whatever exercise or recreation they desire. I love a challenge and expanding on my knowledge so I am excited about having the privilege to help women with any pelvic floor dysfunction find hope and work towards their goals!
Bliss Pelvic Health is a breath of fresh air when it comes to physical therapy in general, and especially Women's Health. I love having the ability to spend one on one time with each patient throughout every session to be able to develop true relationships with them in order to optimally guide them through their pelvic health journey. I appreciate being able to work in a positive, fun, uplifting environment and be able to learn from and collaborate with my wonderful colleagues.
What is Dr. Carly Watching, Reading, or Listening to?
I love self-development books and continually growing myself!
My current top favorites are
The Magic of Thinking Big (Book)
Bringing Out The Best in People (Book)
How to Stop Worrying and Start Living. (Book)
I spend my free time with my incredible husband, Kyle, and our sweet Goldendoodle, Ellie! I enjoy being active together at the gym or outside hiking. I love to travel with our friends, explore new places, and try new restaurants. We also love visiting our family or hosting them at our home!