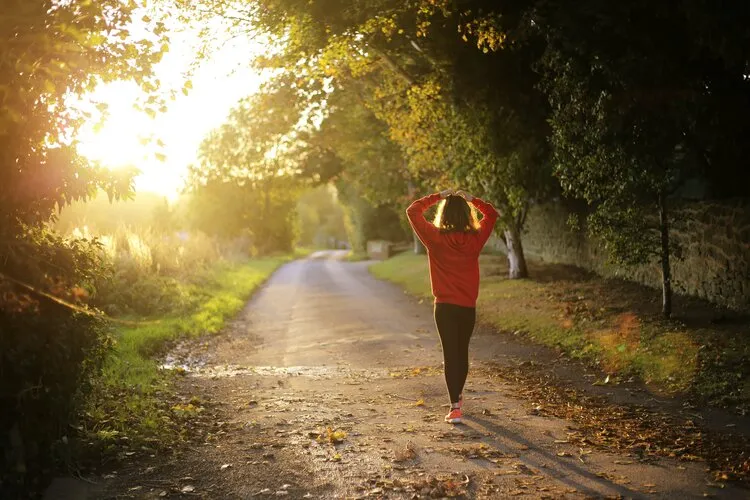 Bliss Pelvic Health is committed to women's health. We know that there are many painful conditions that can impact women's lives in Wesley Chapel.
There are many reasons why pain and other issues around the pelvic floor may occur. It can be very frustrating and even embarrassing for some. It can make your life difficult and even prevent you from enjoying the things you love.
Our targeted programs can reduce or eliminate pain and symptoms. You will find relief quickly with our innovative care strategies at. Call Bliss Pelvic Health today for a consultation!
Can Your Women's Health Services Treat my Condition?
Pelvic floor therapy is an option for women suffering from chronic or occasional pelvic pain. There are many reasons pelvic pain can happen. A certain type of pelvic therapy called "pelvic floor rehab" can help to reduce or eliminate your symptoms.
Our pelvic floor rehabilitation treatments would suit most patients.
Women who are pregnant
Women who have had a postpartum period
Women who are postmenopausal
Prolapsed pelvic organs in women
Women with fecal or urinary incontinence
Intercourse pain for women
Women who experience pain during menstruation
What does a Women's Health Treatment Plan in look like?
At your first appointment, there will be a comprehensive physical examination and review of your medical history. This will allow your pelvic floor therapist to determine the best treatment plan for you. Our services at Bliss Pelvic Health include:
Education (patient handouts, detailed information about your condition to take home).
Bladder training (surrounding your bladder schedule).
Neuro retraining (incorporating pelvic floor muscle activation in simulated daily activities).
Retraining the pelvic floor muscles.
And much more!
Pregnancy
During pregnancy, there are many changes. Pain can be caused by joint hypermobility, posture changes, weakness, swelling, or other factors. Problems can also be caused by prolonged labor, cesarean section, or large episiotomies. A Women's Health pelvic floor therapist can help treat all of these conditions to help make pregnancy less painful.
Pelvic Floor Rehabilitation in Wesley Chapel
The muscles of the pelvic floor form a sling that runs from the pubic bone down to the tailbone. As with all muscles, the pelvic floor muscles can become weaker or more rigid. They may be damaged by surgery, prolonged labor, or other trauma.
Bladder symptoms can be caused by the closeness and function of the pelvic floor muscles. These symptoms can cause problems in your daily life, and they can be embarrassing or painful to manage.
A pelvic floor rehabilitation specialist is a pelvic floor therapist who specializes exclusively in women's pelvic floor therapy.
Your therapist will talk to you during your first visit about your symptoms. An evaluation will include muscle strength, endurance, intact sensation, and myofascial trigger point testing. This may include both external and internal evaluations. Based on your symptoms and your evaluation, your treatment could include behavior modification activities, exercises, and/or pain management methods.
Request An Appointment
Please fill out this form and
we will contact you about scheduling.


-Ashley C.

"It's been a little while since my last appointment with the wonderful Gabi but I just remembered I had not done a review. She is such a bright shining light in this world that I knew I had to share with any woman looking to heal her pelvic floor. Before Gabi, sexy time was not at all enjoyable. After having my first child, I experienced many changes that many mamas will tell you just goes with the territory but as a holistic practitioner I know that we were designed to heal. Gabi was recommended by a midwife I know. Even after the first session, I was able to enjoy time with my husband again!! I saw Gabi for several sessions and would have continued but it was a very long drive for us, and with a toddler to entertain… it was getting a bit more taxing, so I said a grateful goodbye.. Gabi is exactly who you are looking for. She's kind, knowledgeable, thorough and was always responsive to any questions I had. She's an Angel sent from the Pelvic floor goddess. Lol. But seriously, I'm So grateful she exists. Thank you for all your support, guidance and work, Gabi! 💗🙌"


-Cyndel S.

"Dr. Gabi is a Godsend! She is extremely thorough, thinks outside the box (super important as a therapist- coming from one myself!), and compassionate. I love that she included me in my own plan of care, asking me what MY goals are. After only ONE session, I noticed decreased pain during intimacy (my main reason for visiting her) as well as less coning in my upper abs. I am so thankful I stumbled upon her page in my search for a PFPT!"